ALIVE WITH THE
THE SPIRIT OF CANNABIS
Our small-batch, zero proof spirit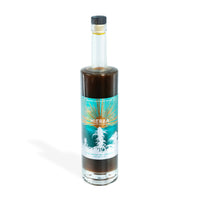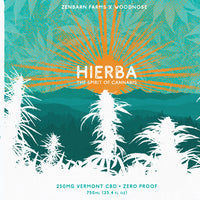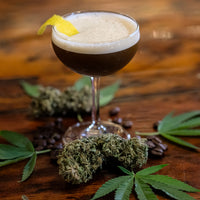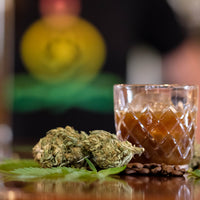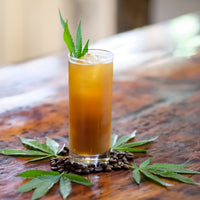 HIERBA - ZERO PROOF SPIRIT
Description
Hierba offers a one-of-a-kind drinking experience. This unique beverage is a collaboration with Woodnose Drinks and their family farm organic maple syrup, fermented and aged in bourbon barrels, combined with Fair Trade, shade-grown artisanal coffee, our craft grown hemp flower extract, and botanical OG Kush terpenes. The result is a big, bold flavor profile unlike anything else on the market! Bright and tangy with earthy hemp notes, roasty coffee, deep maple hints and a firm acidity from the fermentation process with an heirloom vinegar "mother" culture.

INGREDIENTS
Water, Fair Trade Coffee, Organic VT Maple Syrup, Organic Bourbon Barrel-Aged Fermented Maple Syrup, Full Spectrum Vermont Hemp Extract, Botanical Terpenes, Spices. Contains Caffeine.
FLAVOR
Somewhere between an Amaro, Kahlúa, and a shrub, but with many more layers of complexity. To some, Hierba tastes like a mysterious, earthy espresso martini with a pleasant cannabis nose.
USE
Serve chilled or use HIERBA to add complexity to any cocktail.
Shake well.
OUR SIGNATURE POUR
• Pour 3 ounces chilled
hierba into a cocktail shaker.

• Shake vigorously for
about 15-20 seconds

• Pour into a martini glass.

• Top with leftover foam.

• Garnish with hemp leaf.

Sip and FIND YOUR ZEN.